Photo taken on the first day of her summer internship — and as part of a group of college guest editors — at Mademoiselle, June, 1953: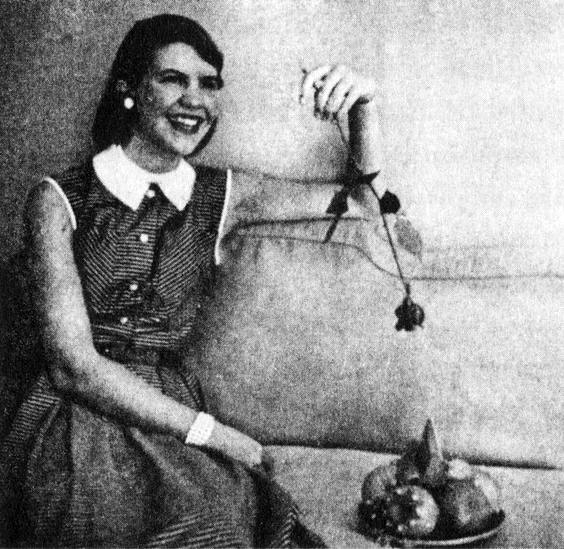 Scene recreated in The Bell Jar:
'Come on, give us a smile.'
"I sat on the pink velvet loveseat in Jay Cee's office, holding a paper rose and facing the magazine photographer… I didn't want my picture taken because I was going to cry. I didn't know why I was going to cry but I knew that if anybody else spoke to me or looked at me too closely the tears would fly out of my eyes and the sobs would fly out of my throat and I'd cry for a week….
"'Show us how happy it makes you to write a poem.'"
— Plath, Bell Jar, chapter nine.