Writing in a New Ecology:
Revised Landscapes & Home Grounds
Reading the Landscape
Summer 2008 Writing Workshop
Boston Pond and the Paavola Wetlands Reserve
Saturday July 19th, 9:00 a.m. – 2:30 p.m.
Sponsored by
Gratiot Lake Conservancy
Keweenaw Land Trust
Workshop Leaders
Michael Moore
Heather Wright
Michael and Heather will lead participants on a nature walk and a writing workshop in and around Boston Pond and the Paavola Wetlands Reserve. Discussions along the way include the kinds and causes of environmental change—some natural, some human-made—in these local ecologies. While visiting the sites, we also discuss the technical, environmental, and figurative language we use in apprehending and describing nature. No previous formal writing experience is necessary and writing journals are provided.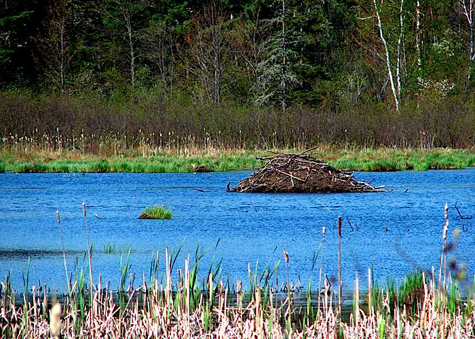 Photos from the session:

Getting started


Making our way along the Swamp Trail to the Succession Loop Trail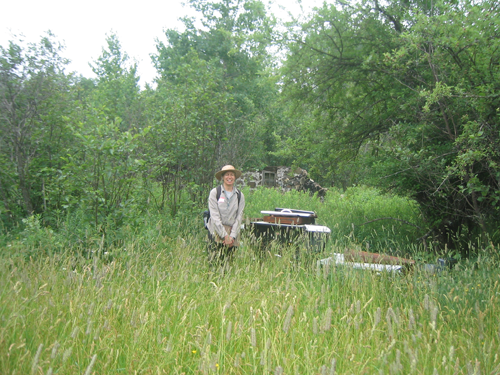 Investigating artifacts that abound, left among remnants of a Finnish farm homestead

Finnish Farmhouse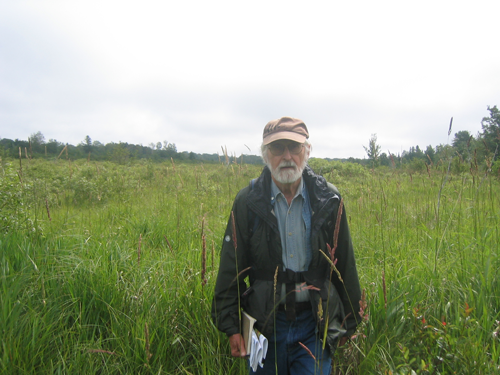 Off the Succession Loop Trail, investigating the human-made irrigation system and lines

Lunch
We'll begin by visiting the Paavola Wetlands Reserve (pictured above), home to beaver, frogs, turtles, wild iris and cattails, and red-winged blackbirds. We will explore and compare natural succession here as compared to human-altered lands; for example, human vs. beaver manipulation of the area's ecology. We'll have two poetry and prose writing sessions.
Next, we'll visit Boston Pond, pictured below before and after stamp sand cleanup. Since the 2003 cleanup, animals have returned to the area, where they now live among other human and natural interactions.
Photos:
Paavola Wetlands, Keweenaw Land Trust
Boston Pond, Brenda Jones, EPA
A packet of readings will be provided to registered participants prior to the workshop via U.S. mail.

Suggested background readings:
Home Ground: Language for an American Landscape. Barry Lopez, editor. Trinity University Press, 2006.
The Future of Nature: Writing on a Human Ecology from Orion Magazine. Milkweed Editions, 2007.
What Do We Know: Poems and Prose Poems. Mary Oliver. De Capo Press, 2002.
To Paavola Wetlands Preserve: To Paavola Wetlands Preserve: travel north from Hancock on US41 about 2.5 miles, turn right onto No.9 Road — just before the kitchen design store and across from the Boston Road — and travel 0.6 miles to the small trailhead parking area on the left side of the road.
Info: Michael Moore | mmoore@mtu.edu | (906) 370-0206
Reading the Landscape 2008 Series Brochure: brochure.pdf